I was at Original Kayu in SS2 watching the most anticipated EPL match when the blues clashes with the reds. Actually I was expecting another boring match with 11 silly men from each team running around the field kicking one small miserable ball. I mean how interesting can it get if it's not a World Cup?!! I am no fan of both teams because I only like Real Madrid for silly reasons of course. What's more to see in a match other than ogle at the handsome and buff looking football players right?


You have the right to differ because there's actually more to football. I understand now why guys prefer watching at the public places like mamak stalls because of the atmosphere. People clad in their favourite team jerseys and shouted when there's a slightest chance of scoring. For me, I was busy savoring my nasi Kandar during the first half of the game.


At the ninth minute, United's Nemanja Vidic was carried off on a stretcher with a facial injury. He was bleeding from the mouth after Drogba's knee knocked into his jaw and it's a pity for him to exit within less than 10 minutes of the game.
The hero of the day for the Blues was Michael Ballack. Two goals from him kept alive Chelsea's title hopes as they overcame Manchester United 2-1 in a pulsating clash at Stamford Bridge.
Ballack had given Chelsea a 45th minute lead and he sealed a vital win in controversial circumstances by slotting home a penalty five minutes from time. However, a monumental blunder by Ricardo Carvalho gifted United a 55th minute equaliser to Wayne Rooney.
Ballack's goal sparked emotional scenes as all the Chelsea players held up Frank Lampard's number eight shirt with the message 'Pat Lampard - R.I.P'. Ballack who had taken his shirt off, was then booked by Wiley. It was a tribute to Lampard's mother, who passed away from pneumonia on Thursday.
With Chelsea's 2-1 win, it is now on par with Man Utd with chances of grabbing the EPL trophy this season. However, the goal difference is quite significant and with 2 more wins from Man Utd, they'll emerge as the champions in this EPL. Just looking at Christiano Ronaldo's egoistic face can send me boiling. Someone please just break his leg!
Chelsea's coach - Avram Grant
I think Avram Grant should be quite happy with his team's performance yesterday. Drogba, Cole and Shevchenko had done a good job yesterday in preventing a near equaliser from United. Drogba has been very fit and they were talks of Chelsea wanting to sell him off to Barcelona. During the duration of the game, there were a number of dramas of fighting scenes between the two teams. It was interesting though to see the players head lock with each other. I know I am evil... muahahaha....

Sometimes it just feel so funny to see a German player saving the day for an English club. Where have the good English players gone? Why clubs are allowed to sell and buy players as to when and where they wish? Don't they care about the players' feelings when deciding who and whom has to be sold? At the end of the day, it's just another game and money. It's my waste of time trying to understand how the game works so I just sit down and enjoy and learn not to ask stupid questions during the match.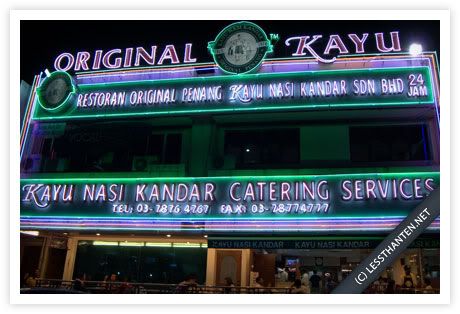 The food is not that great with the price you pay for. Mind you, these Kayu Kayu names are not cheap. Yesterday was packed with football fans and the guys are all smoking when the tension intensifies between the teams. Hello?!! It's not even you playing the games, so why so stressed? Do you know that football not only causes heart attack but it shortens life too due to heavy smoking and numerous teh tariks!

No reason to say football is a healthy sport if you are not in it. Watching kills.